Richard Hall writes:
You people come across as hopelessly paranoid crackpots!
Yes, I know, I will be greeted by accusations of being part of the cover-up, part of the "establishment" disinformation program (as if the Establishment were even remotely that well organized and efficient).
You have presented no data whatsoever, and simply are engaging in mystification, rumor mongering, and hinting that you have secret inside information far superior to that available to the rest of us. "Shadow people?" Sounds like a total crock to me, and I think it is time for rational people to take back UFO Updates before the Men in White haul us all away.
Do I have any support out there, or am I really out of it?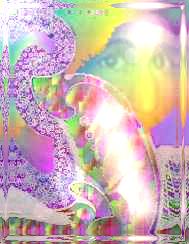 Steve Sawyer answers:
Richard Hall has said what I've been thinking for some time now.
I'd like a return to rational, documented, intelligent discussion of the real issues regarding UFO phenomena, also. I thought that was what UFO UpDates was for. I hope I'm not wrong. And I hope that others here will also voice their support for what Mr. Hall is asking.

Dick, you have my support.

Steve


Lehmberg responds:
In for a penny in for the pound, fellows.
Yes, what memes, thoughts, and precepts are to be deemed worthy of continued discussion, indeed, as self-relevant practitioners of the "one true science" prosecute their wire thin world views! Who is it that must be, of needs, excised!

I submit myself.

This will become abundantly necessary, believe me, as I continue to point out that many of the major players who would recues themselves into this too shallow cincture of "authoritarian and reclusive Reductionist Cartesianism" are "two-percenters" guilty of failures more egregious than they accuse, one, and two, have _not_ moved us one flaccid centimeter in 60 years!
Not because they are brought down to the level of the crazies (only there, at all, because science has not delivered on something the -intelligent- majority believes is there), but because these "two-percenters" continue to credit a mainstream that, of needs, cannot credit or validate them in turn without upsetting unethical, irrelevant, certainly invalid themselves, but huge apple carts. These aforementioned "major ufological players" would seem oblivious to their pointed dismissal by a corrupt authority.

Obviously, ones conscientious adherence to rules of logic, evidentiary process, and critical thinking amounts to bupkis against "officialdom's" requirement to disassociate itself from you, demean you, invalidate you, discount you, marginalize and otherwise dismiss you. Verily, any proactive change in our consciousness and social awareness is a result of the efforts of "crazies" it might even be argued. You walk a thankless treadmill if you expect acknowledgement from a corrupt authority without regard to a consideration of how flawless ones work may be. It doesn't matter.

Shadowpeople are just not that much a stretch, given good scholarly work by credible people on subjects much twitchier than that, fellows, or maybe the names McDonald, Hynek, Vallee, Ruppelt, Keyhoe, and Friedman, et sig freakin' al, are in no way known.
Yeah, Friedman! All vituperations directed at him are explained by the fact that he has managed to stay cutting edge and relevant for decades, when others find they are decidedly out of contribution of late, which neatly explains a lot of angst on the issue I suspect.

Solution? Of course! Though, like all best solutions it is not sought or even found. It is faced.
James McDonald outlined the solution to the problem set decades ago. Read Druffel's book to find out what it was. In short? Quit whining, show _sack_, and _do_ something! Individually we'll do what we can.

So, let's cut to the chase. Who among you is to cast their first stone at this unrepentant 'sinner'!